Tackled my first spawning only 17 days after they landed in the tank. This picture is just flaunting it I suppose...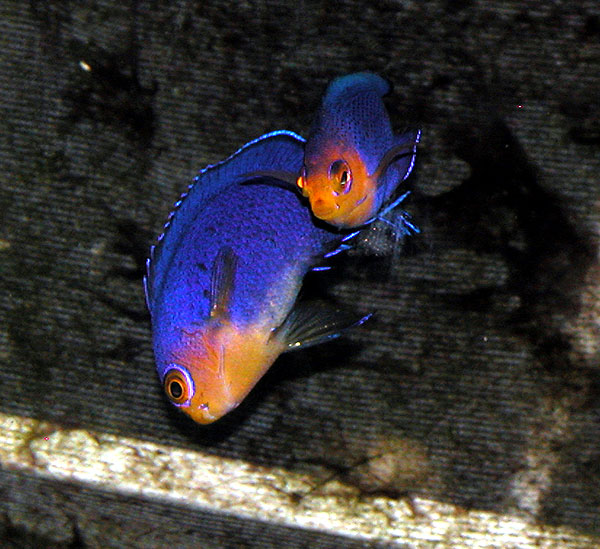 I'm keeping the breeding log for this one (and all my ongoing breeding projects) at MOFIB -
http://marinebreeder.org/phpbb/viewtopic.php?t=411
I'm sorry, I had to just gloat and post this everywhere and maybe find those folks I hadn't chatted with in a while...Renee wasn't willing to get out of bed at 12:00 AM to jump up and down with me when I realized what I had captured when shooting this evening!
Matt